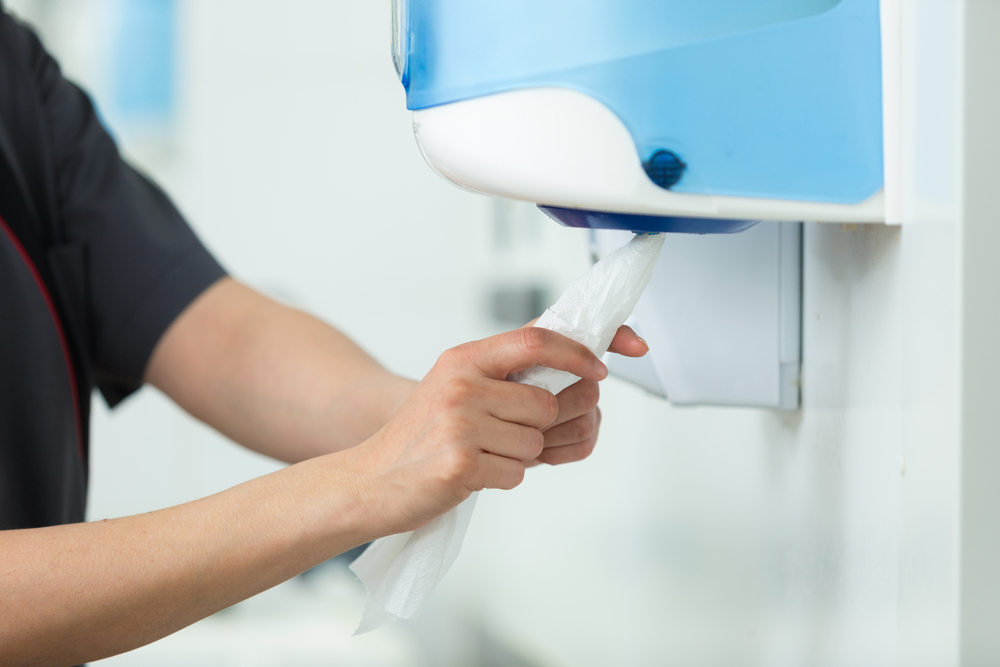 If you have a business, you have a restroom. And if you have a restroom, that means you have employees and sometimes customers going in and out of it on a regular basis. Everyone wants clean restrooms, but are they really that important?
The answer is yes. Studies show that 56% of Americans are unlikely to return to a business that has an unclean or unpleasant bathroom. Here at Model Coverall Service, we've seen a lot in close to a century of industry experience. We know how important it is for you to ensure that your employees stay safe and healthy in every area of your business – including the restrooms.
Here's why clean restrooms are important:
Clean Restrooms Reduce the Spread of Germs
Not only do clean bathrooms reflect well on your business, but they also help reduce the spread of germs. Researchers discovered that, after an hour of use, a restroom can accumulate 500,000 bacterial cells per inch!
Germs can be a safety hazard for your staff, and the best way to combat them is to keep your bathrooms clean and fully stocked with paper products and hand soap. The last thing you want is one of your employees trying to wash their hands, only to find there isn't any soap left.
When that employee leaves their hands unwashed, they risk spreading germs to other areas of your business. But how can you ensure your bathroom is always clean and stocked with the necessary supplies?
Keeping Restrooms Clean is Easy!
While the thought of constantly maintaining a clean bathroom may sound overwhelming, it doesn't have to be. Working with a provider that offers restroom services, like Model Coverall Service, is a great way to ensure that you have a steady supply of the items that your staff relies on when using the restroom.
Model Coverall Service offers a variety of solutions for any mess your bathroom might encounter. From paper products to hand soap, air fresheners, mop and mat rentals, and more, maintaining a professional, clean restroom has never been easier!
Let Model Coverall Service Make Your Job Easier Today!
Messy restrooms spread germs, and we understand how important it is to keep your staff both satisfied and healthy. With decades of industry experience, you can count on Model Coverall Service to deliver the high-quality restroom products you need on a regular basis.
Contact us today and one of our knowledgeable representatives will give you a quote. Simply call us at 1-800-968-6491 or email us at jons@modelcoverall.com.