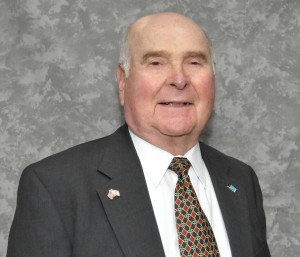 Jerry Subar, Chairman of the Board (In Memorium 1929-2012)
"I've worked all my life in this business. After graduating from Central High School, The University of Michigan, and serving in the U.S. Army in Korea, I dedicated my career to providing our customers with the best value in the business." Jerry has served on dozens of industry and community boards and chaired several committees, including the Textile Rental Industry's International Trade Association, and has donated thousands of hours supporting Special Olympics, Sherriff's Honor Camp and many other local programs. Jerry and Judy Subar and Model have supported dozens of local charitable organizations and fund scholarships at several local universities.
---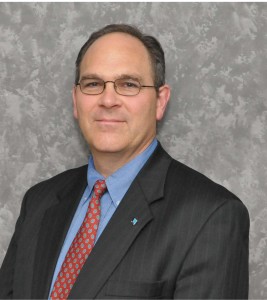 Jon Subar, President
"My dearest wife of 36 years, Mia, and I are proud third-generation caretakers of our family's business. Our dream is to see the fifth generation take over some day! Our goal has never been to be known as the biggest, but to be known as the best, and to be known for bringing many firsts to our customers. Please call me anytime with your questions, comments or suggestions for improvement. To our customers, thank you for the precious gift of your loyalty. We will continue to work hard to earn it. To our employees, thank you for the special gift of your dedication to our mission.  Model's Mission is to Build Loyal Relationships with Customers, Team Members, and Community." Jon worked at Model while in high school and college, and worked in finance in Boston after graduating from the University of Michigan. He has been back at Model since 1986, and has "the best job in the world."
Email: jons@modelcoverall.com | Cell: (616)-291-0895
---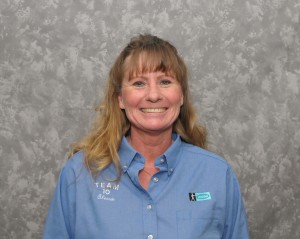 Sherrie Guthrie, Uniform Stockroom Manager
"Hi, I'm Sherrie, supervisor of our Uniform Stockroom Department. We handle all new orders for garments, both rental and purchase orders. We complete the order from start to finish. If the customer needs a size, color or style change we take care of those changes. We also are responsible for getting new accounts their first delivery of uniforms, as well as adding your new employees to existing accounts. We generate bar code ID labels to identify your garments, as well as making your call name tags and company emblems. We are enthusiastic about our work, and pride ourselves on accuracy. Most orders are completed within a week or less. I have been at Model for 2 years, and have 20+ years of experience in the rental laundry business."
Email: sguthrie@modelcoverall.com
---
Joe Jiminez, Production Manager
Joe maintains ties to his birthplace, Austin, Texas, but was raised in Grand Rapids and graduated from Ottawa Hills High School in 1980. You might know Joe as an online radio DJ for MidwestTejanoRadio.com. Joe loves Tejano music and traveling back to Austin to visit family and friends. But back at work, Joe is a very hard working, diligent manager who makes sure our laundry get done—clean, neat, pressed, counted, sorted and ready to be delivered to the right customer on the right day.  Joe's staff loves his sense of humor and kindness and hard work. Joe's work is fast-paced and can be hot–and cold. But Joe helps keep everyone smiling. He has been at Model since 2017. Previously, Joe worked at other commercial laundries over the past 10 years but has finally found his true work family at Model.  Joe loves the people at Model and it looks like he'll be doing laundry for a long time to come, too. "I love what I do…I think I have soap in my veins."
---
Jake Frederick, Office Manager / Controller
Jake is a proud graduate of Hudsonville High School ('09) and GVSU ('14). Jake joined Model in 2019, after working several years in commercial banking, and as controller of a regional chain of retail stores. He chose Model because it felt like a family. "Everyone is so friendly, and people really care about each other.  This is hard to find nowadays." Customers appreciate his listening skills and how pleasant he is to speak with. They also find that he is prompt in getting things done. Jake has been recognized by his co-workers for helping them out when they are busy and going above-and-beyond his normal job responsibilities. Jake is also a very bright guy! When Jake isn't managing the office and the books, he loves spending time with his wife, Aleigha, and their two young boys, Grayson and Cohen. He also enjoys golfing – he's played since he was a little kid – and hiking with his wife.  They even took an awesome hiking trip to Sedona and South Dakota. Model is very lucky to have Jake as a new leader on the team!
---