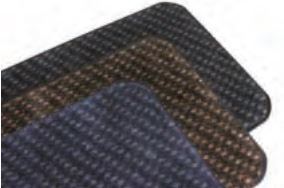 If you're looking to get more out of your floor mats, Model Coverall Service's line of executive mats can provide what you're looking for. Our executive mats have three distinguishing features: static dissipation, nylon pile, and nitrile rubber backing. 
Static Dissipation
Static buildup is mostly an annoyance in daily life but, in an industrial setting, it can be dangerous. Depending on the substances used on the work site, a static discharge can have devastating consequences. 
That's where the static dissipation comes in. With Model Coverall Service's executive mats, static doesn't have the chance to build and discharge in dangerous situations. 
Nylon Pile
Few fibers have the toughness and durability of nylon. Nylon can handle a lot of foot traffic. Nylon also has stain-resistant properties. So, even if a stain has time to soak in, a professional cleaning will get it back to looking fresh. 
Aside from durability and stain resistance, Nylon is a very effective abrasive. Dirt or debris trapped underfoot will be scraped off and held by the mat. This protects your floors while also keeping your business clean. 
Nitrile Rubber Backing
What good is a mat that slides around? When poor-quality mats get worn down, they lose traction. Without traction, a once effective mat becomes a safety hazard, and that's no good. High-quality executive mats with nitrile rubber backing will keep their grip.
Additional Features
Executive mats from Model Coverall Service have a specific pattern designed for front office locations and for executive office areas. These mats are unique to us, and no other laundry in our market area has this pattern or can get it from the supplier. Our executive mats are also available in 3 colors.
Our executive mats also have rounded corners, which offer  less industrial appearance compared to a square-cornered mat and a lower trip hazard.
Model Coverall Service is Your Reliable Executive Mat Source
Model Coverall Service takes pride in being a great source of high-quality mats. We have the quality, service, and experience you're looking for in a provider. For more information, give us a call at 1(800) 968-6491, visit our website, or check out our other products here!