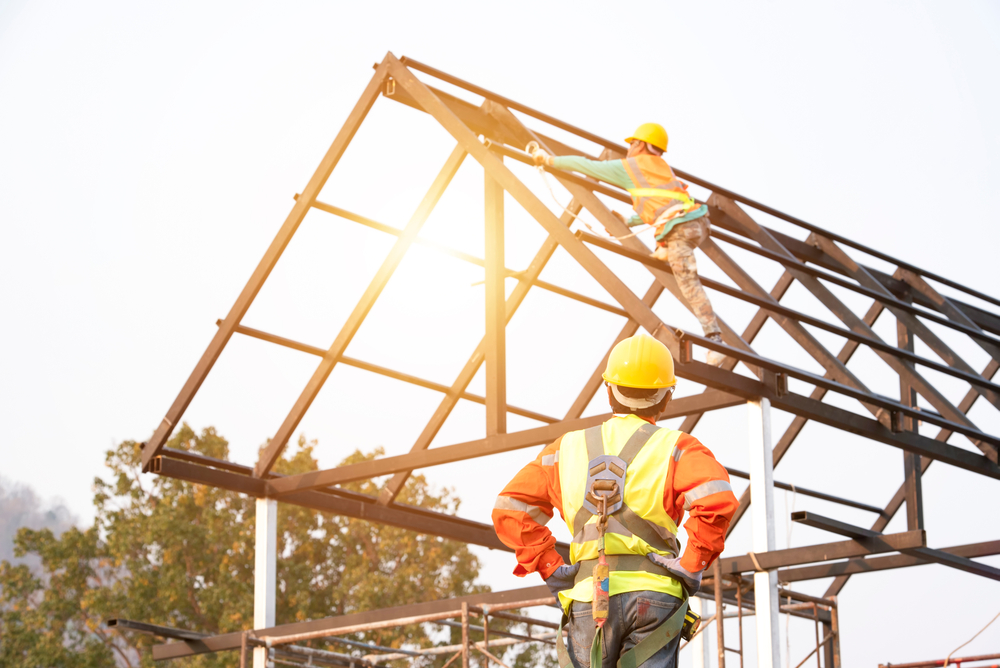 Winter is thought of as the most dangerous season to work in, but spring and summer also present considerable challenges. From torrential rain, excessive heat, and sunburn, keeping employees safe in warm weather is challenging. Model Coverall Service has the garments and supplies businesses need to ensure a safe and productive workforce any time of year. 
Here are some materials we can offer to help keep employees safe during the hotter months:
Comfortable Work Clothing Keeps Employees Safe
Employees who spend hours on end outdoors during the summer are subjected to many stressors. Heat, humidity, and glare can lead to dangerous situations and severe health issues. Comfortable work clothing supplied and maintained by a professional provider can make a sweltering shift pleasant and productive. Model Coverall Service has many options to help your crew get the job done safely and comfortably. 
Cotton Garments 
As a naturally breathable fabric, cotton is ideal for hot work environments. Combined with high-quality engineering and professional maintenance, our cotton work-wear garments are a good solution in a hot working environment. 
Cotton garments offered by Model Coverall Service are: 
Denim Blue Jeans

Cotton Twill Pants

Coveralls

Cotton Uniform Shirts
Rain Jackets
When summer rains start, your employees need to protect themselves from it. Model Coverall Service knows the value of staying dry in all weather, and supplies the materials needed to do just that. We offer Eddie Bauer Ⓡ Rain Jackets for such occasions. With how unpredictable summer and spring storms can be, having a supply of high-quality rain jackets can turn down-time into productivity. 
First Aid Safety and Training Materials
To prevent heat injury, we offer electrolyte tablets and Squencher electrolyte drink, plus MiraCool bandanas for an all-day cool. Our safety-sun glasses offer great protection from the sun and glare. And no work environment can be truly safe without a back-up plan for when injury happens. Though injury can happen in any season, summer is particularly dangerous. Between heat, wetness, and sun glare, it's only a matter of time before a mistake is made. With Model Coverall Service's First Aid Safety and Training Materials, your employees and supervisors will be ready for anything. 
Professional Matting
Having the right matting in your business is a great way to keep water, mud, and dirt from getting in. With proper matting stopping up to 85% of dust and dirt from entering your building, there's few other more comprehensive solutions. Model Coverall Service provides a variety of mats your business needs to keep it clean throughout the year. 
Scraper Mats

Comfort Flow Mats

High-Definition Logo Mats

Executive Mats

Ulti-Mats

Cotton Mats

Appearance Mats
Hi-Visibility Garments
In summer, anything from glare, to rain, to fog can make visibility difficult. Being able to see employees in any condition is a must in any situation. Especially when heavy machinery or in hectic industrial environments, hi-visibility garments can keep tragedy away. 
Contact Model Coverall Service For Hot Weather Relief and Safety
With summer just around the corner, there's no reason to wait on getting the items you need to ensure the safety of your business. For more information on our products or services, call Model Coverall Service today at 1(800) 968-6491. Feel free to contact us online as well.