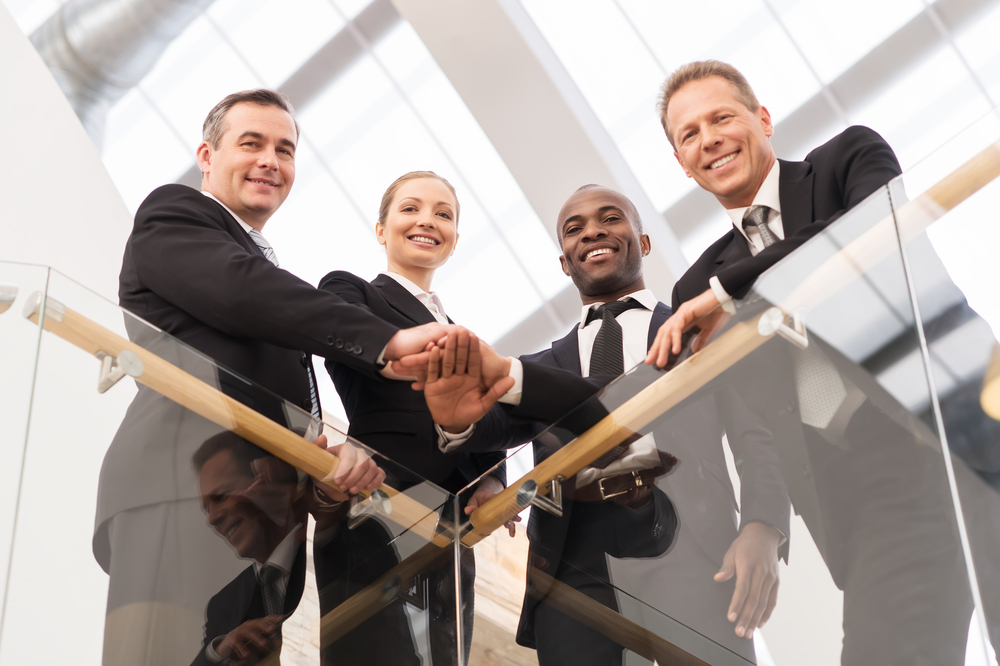 If you think your work uniforms are nothing more than clothing, you are missing out on tremendous benefits. Model Coverall has the uniforms, materials, and the expertise that will elevate your office's appearance to new, safe and professional heights.
Improve Your Office's Appearance With Uniform Service by Model Coverall 
Uniforms are more than just pieces of clothing. They are symbols, marketing tools, influence public perception about your business, and encourage productivity. A smartly-clothed workforce is a workforce that can be trusted. With high-quality uniforms and service from Model Coverall, cultivating that trust is easier than ever. We have: 
Casual Work Apparel

Office Apparel

Casual Work Clothing

Embroidery Services

Polo Shirts

Dress Shirts

Fleece

Dri-Fit Options
Nothing says "professional" like clean, put-together uniforms. Model Coverall's top-notch uniform service makes sure that your employees always have a clean, professional look. No amount of domestic washing machines and laundry methods can match the precision of Model Coverall's uniform service. 
Neater, More Stylish Appearance
Whether you're going for a casual or a more traditionally professional look, Model Coverall's uniforms will achieve what you want. Our uniforms are made of noticeably better-quality fabrics and construction that will give your office an air of attentiveness to detail. That kind of association makes clients, potential and current, reassured and confident they're in the right place. After all, if your business puts that much attention to details in uniforms, surely your clients are similarly looked after. 
Personalized Comfort and Convenience
If keeping employees comfortable is a priority, then look no further than Model Coverall's office apparel options. Our 100% cotton or blended options allows you to decide what works best for your business. With our soft, comfortable, clean and materials—every option we offer will satisfy employee wants. Our convenient and consistent services will fulfill your color and style needs, representing your business exactly how you want. 
More Professional Look 
Model Coverall uniforms help make your business look more professional. It gives your brand an air of seriousness, which in the professional world is a highly valued quality. With Model Coverall uniforms, clients need only take one look to know that you mean business. 
Uniforms That Make a Difference
What do you want your uniforms to say about you? Model Coverall can help find your answer. Our in-house experts and wide-range of uniform selection are the helping hands you need to get the look that not only suits your needs but gives you the image you want. 
Other Ways To Improve Your Office's Appearance
Uniform can do a lot for your office, but Model Coverall can do even more for you. 
Professional Mat Service
When improving your office's look, there's few better ways to go than from the ground up. Mat service by Model Coverall improves your office's look by adding a sophisticated splash of color where it's needed. As a result, not only is the appearance of the office improved by mat service, but so is its safety and cleanliness.  Here are some of the mat rental options available through Model Coverall: 
Executive Mats

Ulti-Mats

Cotton Mats

Appearance Mats

Safety Slogan Mats

Logo Mats

Scraper Mats

Comfort Flow Mats

AirFlex™ Mats
Start Your Uniform Rental or Mat Service Today!
Give us a call today at 1(800) 968-6491 to know more about your options, request a price quote, or know more about what we can do for your brand! You can also fill out this form here to leave us your inquiries and we'll get back to you promptly.