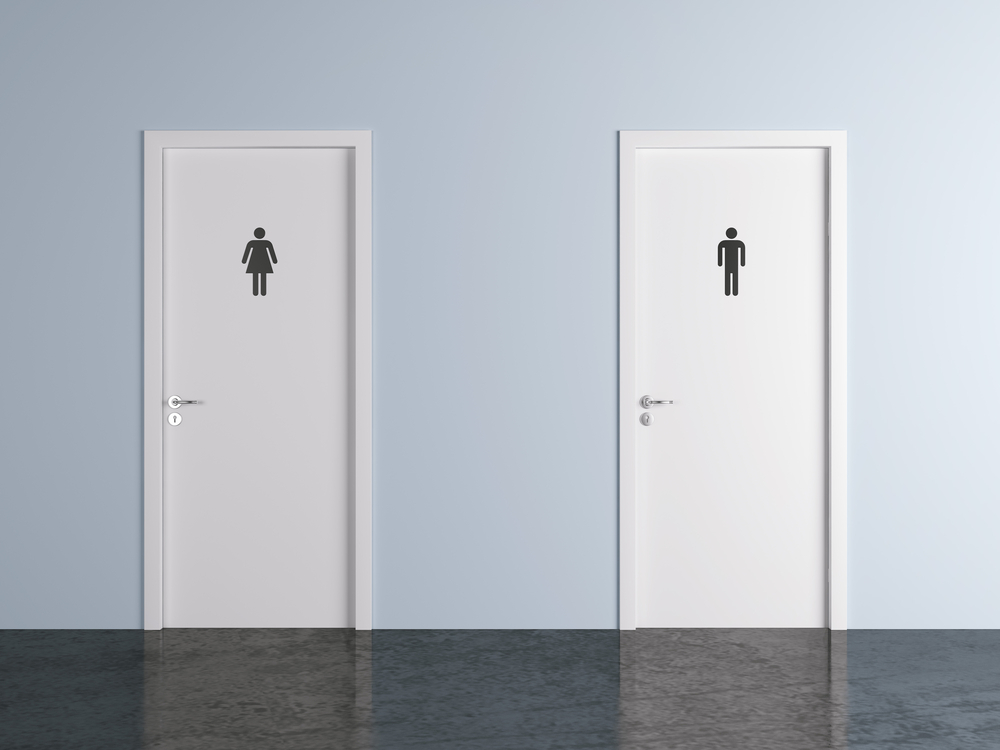 You're busy running your business so may not give much thought to bathrooms. But there are ways to save money and improve the cleanliness and the entire bathroom experience for you, your company, your employees and your customers. We've all been in yucky bathrooms. Unclean, smelly restrooms with missing soap, toilet paper and hand towels drive away customers and lower employee morale and cost you money.
Having the right products and properly stocked in your fresh-smelling restrooms can make all the difference to the people who use them. Reliable and high-quality products not only benefit the people who visit your restroom, but your business as a whole.
Here's how to upgrade your company bathrooms…
Convenient Service
How many times have you been in a restroom that smelled bad, or was missing bathroom necessities, like toilet paper, soap or hand towels? Too many, right? Model's customers don't have to worry about those problems. Model will keep those items properly stocked in your restroom. We'll manage the inventory for you so you won't have too much…and you won't run out. We'll deliver what you need, when you need it. You can make your widgets! We'll take care of the bathroom products.
Automated Bathroom Services
Automated bathroom devices make bathroom experiences cleaner and more comfortable. The last thing any customer or employee wants to do is touch a bathroom surface, and for good reason. Nearly every surface in any given bathroom is covered in bacteria. Soap and paper
dispensers are no exception and might even harbor more microbes than other bathroom surfaces.
By automating your soap and paper towel dispensing, you're not just making the bathroom more sanitary, but can also save money. Because dispensers control the amount of soap and paper towels used, users use less. You save money and users get a sanitary, quality product.
Quality Paper Products
There's no substitute for quality paper products in the restroom. Whether it's toilet paper or paper towels, if they fall apart or run out faster than they can be replaced, that's a problem. And most restrooms require either high capacity "jumbo" rolls of tissue in a dual dispenser, or conventional rolls in a dual dispenser. That way, your customers and employees never run out of toilet tissue– when they need it most.
Cloth Roll Towels
Cloth towels are still a favorite way to dry hands in the restroom for many people. The cloth is soft and sanitary, and very economical. It's environmentally friendly, too. People often use much more paper than really necessary, but only use one or two pulls on a cloth towel
dispenser to get all the drying they'll need. And cloth is (washable) reusable and recyclable. "Reduce. Reuse. Recycle."
Hand Soap and Industrial Hand Cleaner
Your office hand soap should be anti-bacterial, soft and smooth, do a thorough job cleaning your hands, but not be harsh on your skin. Industrial hand cleaner is for dirty, greasy, hard-to-clean hands. Model's walnut-shell grit cleaner is…well…the best you can buy. It cleans the hardest soils…yet is soft on your hands. Some people even use it as a hand softening lotion, especially when hands tend to get more dried and cracked in the cold of winter. Plus, the shell is biodegradable, and won't clog drains like other hand cleaners.
High-Quality Air Fresheners
Foul restroom odors drive away business. High-quality air fresheners can have a positive impact. Not only do air fresheners and air sanitizers make your bathrooms smell better, but they also kill germs and keep customers and employees safe from harmful bacteria.
Model Coverall Service Has the Bathroom Products You Need
Aside from the high-quality products needed to truly improve your bathroom, Model can also help other areas of your business. From uniforms, mats, mops, and towel services to caring and knowledgeable customer service, Model will take care of you and your business. For more information, give us a call at 1(800) 968-6491 or request a quote for service.