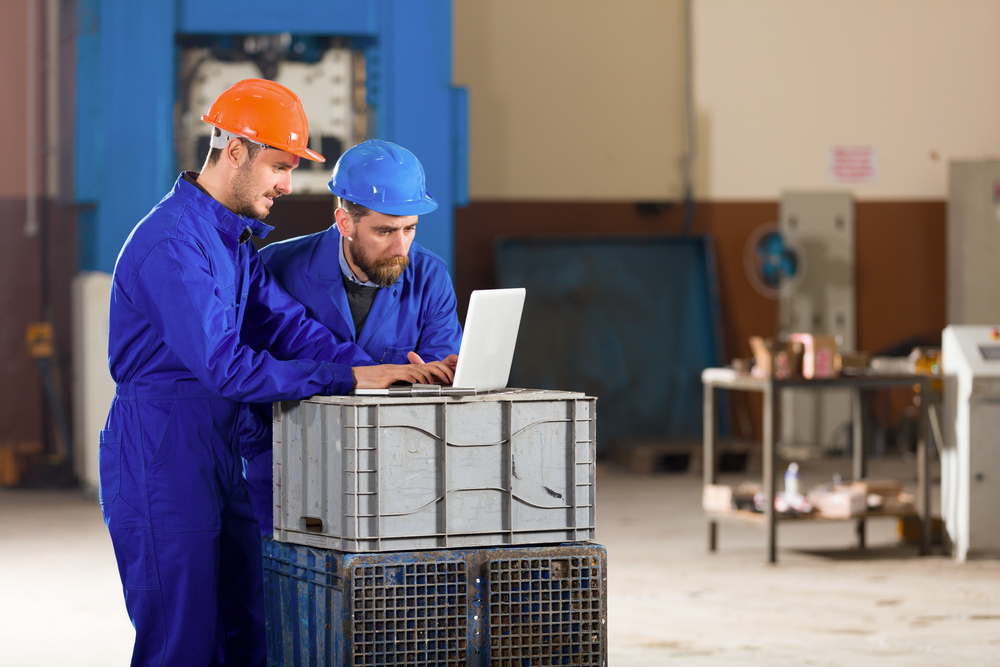 Employee safety is necessary for your business to succeed, and safety requires high-quality industrial uniforms. Good industrial uniforms will keep employees safe. Great industrial uniforms will keep employees both safe and comfortable while they're on the job.
But how do you know which uniforms will work best for your business?
Here is a guide to industrial uniforms…
Outerwear
Whether it's for warmth or protection, outerwear is important. Some common forms of outerwear include:
Jackets
Warmth and protection from the elements help increase employee productivity. Limit warm-up breaks by giving employees durable, quality jackets. 
Coveralls
Coveralls are a staple in many industries, and for a good reason. Few other uniforms provide the protection and professional look that coveralls do. Coveralls are also comfortable and convenient.
Action Back Coveralls.

For a fuller range of motion, Action Back coveralls provide the room needed for free movement. These coveralls are engineered to work with a variety of body types. 
100% Cotton.

Jobs in hot conditions are exhausting. Keep your employees working hard with 100% cotton coveralls. With the air flow and sweat-wicking properties of cotton, these coveralls will help keep employees cool. 
Coats
Like coveralls, coats have their place in several industries, and come in a variety of styles. Though their primary purpose is to protect clothing, they serve many practical functions.  
Butcher Coats.

For one of the messiest jobs around, high-quality butcher coats are a must. Keeping a clean look in a butcher's environment is no easy task. With quality butcher coats from a reliable provider though, keeping your butchers clean and protected isn't as difficult. 
Lab Coats.

Lab coats are necessary for a variety of professions including medical, chemical, laboratory, and more.
Hi-Visibility 
Hi-visibility wear keeps employees safe and visible in dangerous situations. Whether it's dense fog or darkness, quality hi-visibility wear will help employees stand out. 
Hi-Visibility T-Shirts.

For jobs in hot conditions where visibility is an issue, hi-visibility t-shirts are an effective solution. Adorned with highly-reflective tape, few products match hi-vis t-shirts in cooling and visibility. 
ANSI Safety Caps.

ANSI (American National Standards Institute) safety caps are convenient and safe. Offering shade and reflective properties, these ANSI approved safety caps are built for comfort and security. 
Safety Vests.

It's a good idea to have one or two highly-reflective safety vests on hand. Useful for showing visitors around a worksite or factory, a safety vest keeps them seen and safe. 
Hi-Visibility Work Shirts.

For more demanding jobs, hi-visibility work shirts are a great choice. There are options for a variety of classes or levels of protection necessary for the job. 
Hi-Visibility Zip-Front Coveralls.

Hi-visibility, zip-front coveralls provide a reflective surface area for any job that might need it.
Flame-Resistant Uniforms
Industries that need flame-resistant uniforms should use high-quality materials. There's no room for low quality when health is at risk. 
Cargo Pocket Work Pant Cooltouch ®.

For any industry that has use for cargo pockets and needs flame protection, these work pants are a great option. 
Loose Fit Stone Washed Denim Jean Excel FR ®.

If comfort, style, and a classic look are what you're looking for, look no further than these safety jeans. Thanks to the natural flame-resistant qualities of denim, these comfortable jeans are an effective choice.
Uniform Shirt Cooltouch ® 2.

With materials engineered for comfort and flame resistance, uniform shirts with Cooltouch® look good while protecting employees. 
Tagless Mock Turtleneck Excel FR ®.

For added protection and comfort, try the Tagless Mock Turtleneck Excel FR®. Designed with more material over the neck, these shirts offer both style and safety. 
Model Coverall Service is Your Premium Industrial Uniform Source
If you're done taking chances on unstable uniform, mat, and facility suppliers, give Model Coverall Service a call. We have the experience, knowledge, and dedication to make your uniform rental experience a pleasure. For more information on our uniform services, give us a call at 1(800) 968-6491, visit our website, or contact us here.