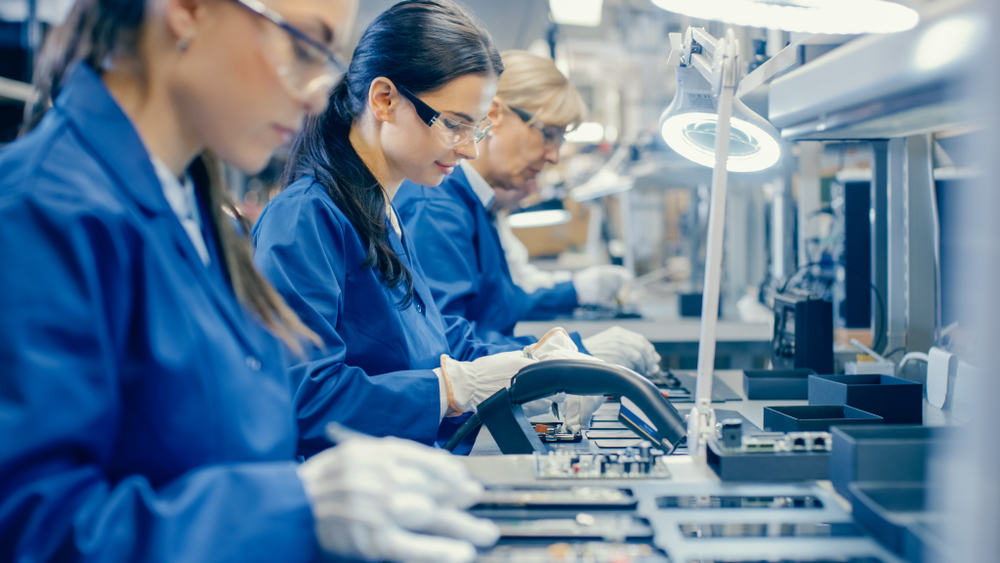 Having problems with uniform expenses, inventory, cleanliness, or short lifespan of company uniforms? Then stop trying to 'do it yourself'. It's time to consider uniform rental service from a professional textile rental company for your business. Here's how uniform rental service can improve business efficiency:  
Better Cleanliness Improves Business Efficiency 
No matter what industry you're in, when it comes to uniforms, there is no underestimating the need for cleanliness. Cleanliness and good hygiene in uniforms matters not only in industries like healthcare and food processing, but also in industrial workplaces and service companies. Uniforms need to be clean, hygienic, and in good repair,  for the sake and safety of your employees, the products you handle, and your customers.
That's what a uniform rental service company provides. At-home or 'on-premise' washing can't match, the quality and cleanliness of professional laundering by an experienced uniform service provider. The professionals have the advantage–from industrial machinery, proper chemicals, experience, technique and manpower.
Quality Materials Improve Business Efficiency 
Uniform service companies do more than just wash your uniforms. The right uniform service company knows how to maintain your garments to preserving the quality and integrity, thereby extending the life of your investment.
This aspect is especially important with industrial uniforms, where a hole, rip or open seam can mean the difference between safety and injury. Expert uniform services provide the level of care needed to help preserve the quality and protective capability of industrial uniforms.
Availability
One of the biggest issues with keeping a uniform inventory is the stability of supply.  Unless your company has a designated department or team whose main purpose is to make sure that each uniform is accounted for, it's difficult to keep up with uniform inventory. 
That's exactly what a uniform service expert brings to the table. They stay on top of your uniform inventory, keep an eye out on uniform use, and spot who forgot to turn in their dirty uniforms for laundering, etc.  
Model Coverall Service is Your Business-improving Uniform Provider
Uniform rental service isn't rocket science.  But there are lots of details that all combine to provide hassle-free, dependable service week after week, year after year. The right provider boosts your efficiency so that you can focus on the other things that truly matter to your business.  Let Model's 97 years of experience work for you.
At Model Coverall Service, we know uniforms. Talk to us about your uniform needs today! Call Model Coverall Service for more information at 1(800) 968-6491 or email jons@modelcoverall.com to get started.