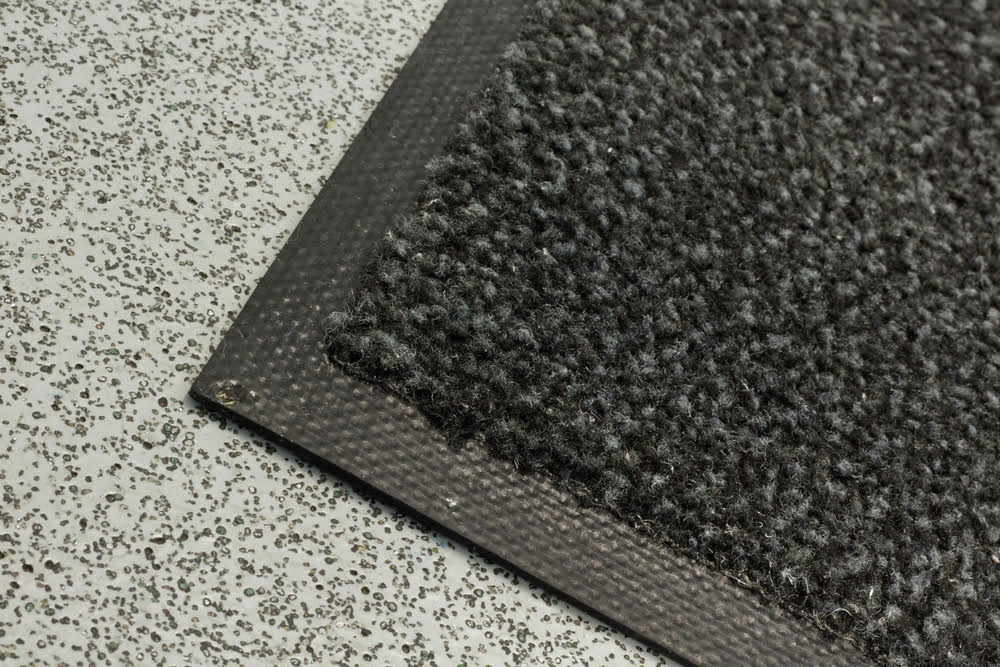 If you have a business, you need floor mats. Mats keep floors clean, prevent slip and fall accidents, and improve business appearance. Without good floor mats, your business could be unwelcoming and dangerous. A dangerous business is an expensive one. 
The average cost of a slip and fall injury is $20,000. Including legal and time expenses, that price gets closer to $50,000. With 30% of all workplace injuries classified as slip and fall, it's only a matter of time before your business faces a similar challenge. 
Luckily, you can prevent these issues with properly placed, quality floor mats.
You're probably thinking, "Mats sound important, but there are so many to choose from. How do  I know which is right?"
You're correct, there are many types of mats with special purposes. Mat options include:
Appearance Mats

Executive Mats

Logo Mats

Scraper Mats

Ulti-Mats

Cotton Mats

Safety Slogan Mats

Anti-Fatigue Mats

Comfort Flow Mats
Here is how to choose the right floor mats for your business:
What Are Your Needs?
The first step in choosing the right floor mats for your facility is to analyze what your business does on a daily basis. Do you run a busy industrial facility? Or are you working in a slower-paced environment with less foot traffic? Perhaps it's a bit of both.
While some mats serve multiple purposes, you want to make sure the right mats are going in the right places. For example, a basic floor mat won't be effective in a high-traffic kitchen, and a heavy-duty anti-fatigue mat won't live up to its potential by the front door. 
Once you consider those unique factors, you can then choose a mat that is most appropriate for that area. 
Do Your Research
When picking out the right floor mats, safety should be your first priority. You don't want low-quality mats that could slide around or curl up. Avoid these problems by choosing mats that are made of high-quality materials and are sold by reputable providers.
Look for Certifications
Look for certifications from the National Floor Safety Institute (NFSI). The NFSI certifies mats that are high traction and slip resistant. This further reduces the risk of slip and fall accidents in your facility.
Choose the Right Provider
You can pick out the right floor mats but if your mat provider isn't there for you, you'll be left unsatisfied. Working with a company that will put you first ensures that you will not only get the mats that you need, but that you will get them in a timely manner and in the quality you expect.
A good provider will get to know you and your business, make sure you get what you need, and deliver on time and efficiently. 
Model Coverall Service is Here to Help
Choosing the right floor mats for your facility doesn't have to be time consuming and expensive. Analyze your business's specific needs, research what materials will work best, and choose a provider that you can trust. 
Worrying about floor mats and slip and fall accidents can take valuable time out of your day. That's where Model Coverall Service comes in. Our floor mats are made out of high-quality materials that are safe and comfortable. They also look great.
For more information on our mat rental services, contact us today for a free consultation at 1-800-968-6491.