Model's mission is to build loyal relationships with our Customers, Team Members, and Community. What is our community? 28th St? Grand Rapids? West Michigan? The Midwest? The globe? Ultimately, it really is the globe.
Model was asked by Dennis and Jeni Hoekstra, from a local church mission group, to help outfit a dairy farm crew in Kenya. Of course we said "YES".   The 90+ year old couple that came to us (who could say "NO"???) travels to Kenya 3-4 times per year helping a village run their farm.
The villagers/farmers were thrilled to wear their new coveralls and coats, with their Plateau Country Dairy logo proudly displayed.   Here's a picture of Model's uniforms doing good in Kenya: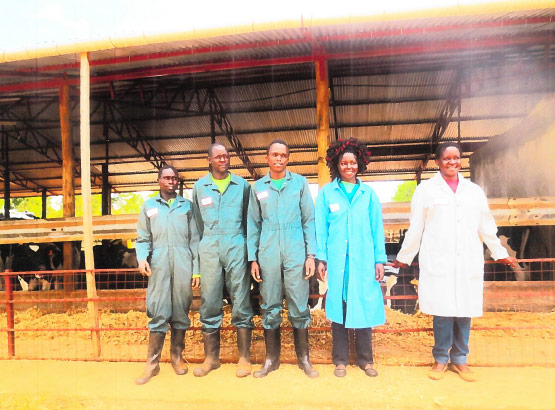 We have a unique religious tradition to help travelers have a safe journey. We say that when a person is on a mission to do a good deed, he is protected from above. So, to make sure the person has a safe journey, we give money (even if only $1) to the traveler, instructing them to give the money to a needy person at the end of their journey. They are now assured of a safe trip, since they'll be bringing charitable assistance with them. We gave Dennis and Jeni a few dollars for a safe trip.   See below what even just $1 did for two Kenyans.