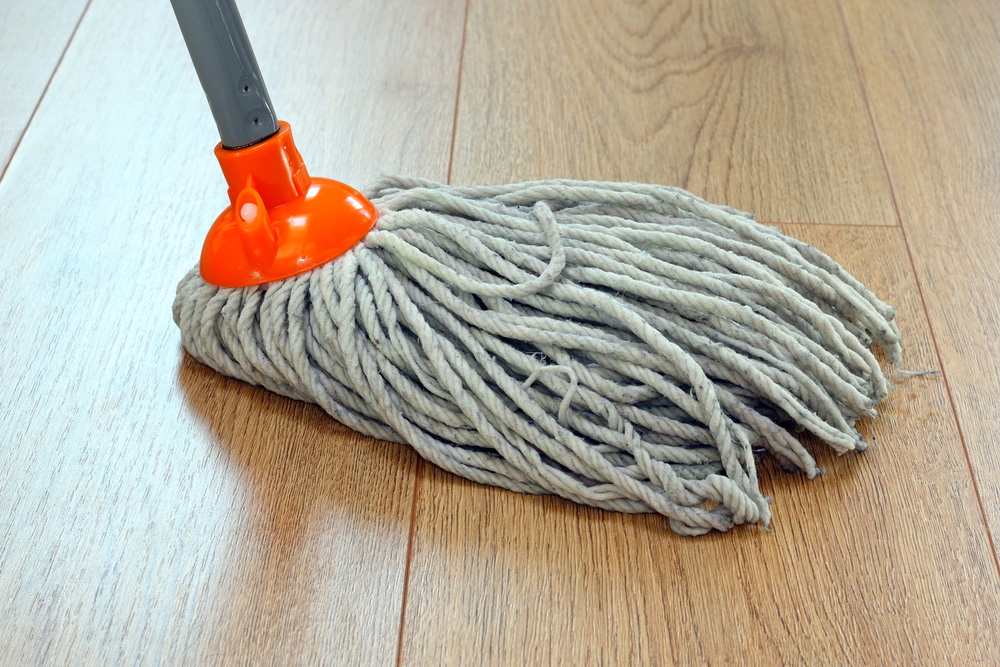 If you want clean floors, use a rental mop service.  Model Coverall Service is your leading source for a variety of high-quality and convenient rental mops for your business. We service a large range of businesses across many different industries and we'll bring you the mop that will address your specific needs.
The Right Mops Get the Right Results
Model's rental mop service includes:
Mops for All of Your Needs.

  We have a wide range of wet mops to choose from. Microfiber mops are lightweight, absorbent and perfect for a retail or food service environment. Our cotton mops are anti-microbial so they won't smell, and great for heavier soil applications. Our dust mops come in various sizes, and we even deliver them already on the frame. Most importantly, they are treated in the wash, so they hold light dirt and dust deep down into the mop to keep your floor cleaner with less labor.



Quality.

Our floor mops are made of higher-quality materials so they work better, faster and are more durable.

Convenient, Economical Service.

Our service is easy and convenient. We'll pick up dirty mops and bring back clean ones. We provide handles and mope frames. You'll always have clean and sanitary mops to keep your floors cleaner and dryer and help avoid slips and falls.  Tired of not having clean mops? Tired of using foul dirty mops to "clean" your floors? Tired of spending labor to just move around dirt on your floor instead of removing it? Tired of the hassle of buying and throwing out expensive mops? We have the solutions.
Floor Care Has Never Been This Easy
Here at Model Coverall Service, we understand the importance and impact of well-maintained, clean floors. Clean floors don't just look good, but are necessary to keep both employees and customers safe. When you need floor mops fast, frequently, and conveniently, you need floor mop rental service from Model Coverall Service.
Our mop rental program is designed to address your need for high-quality cleaning tools that are ideal for heavy-duty cleaning.
Contact Model Coverall Service Today!
Sign up for our mop rental program today or speak with a representative to learn more about our products and services. Contact us at 1(800) 968-6491 or jons@modelcoverall.com to get started.