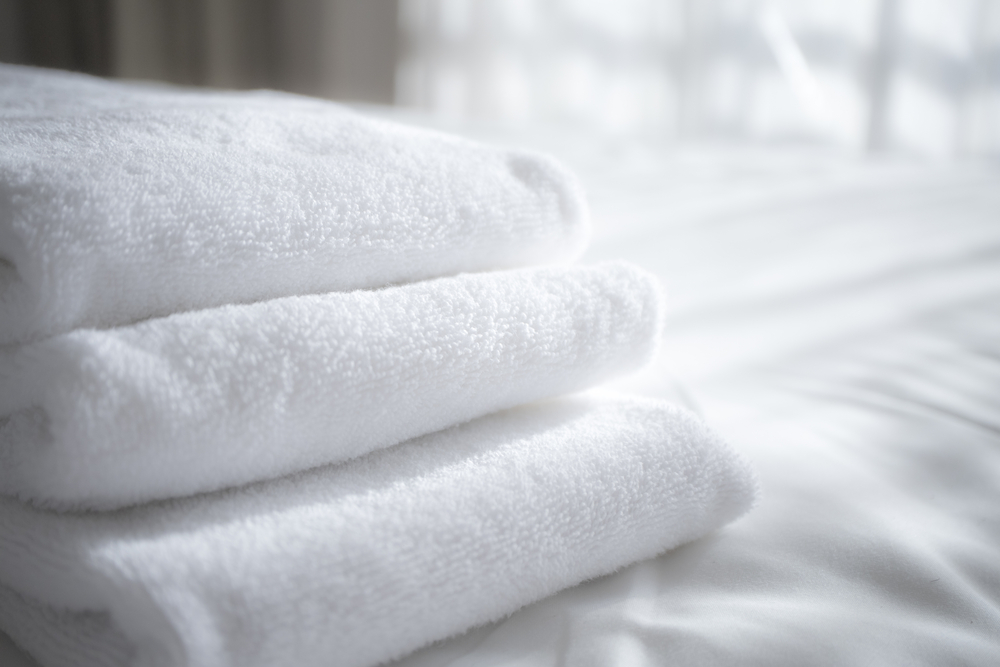 We do towels right! Switch to Model Coverall Service today for your regular supply of clean,  high-quality cotton towels for your business. Our towels are durable and designed for use in a wide variety of businesses, including manufacturing, service, retail, fitness, hospitality and food service.
Cotton Towels for Your Business
We pride ourselves on the quality of our products, and our cotton towels are no exception:
100% cotton towels for the long-haul.

Model Coverall Service has high-quality control standards and procedures to make sure that all of our products are top notch. Our cotton towels are soft, absorbent, and constructed for long-lasting, durable use.
Range of options for all your towel cleaning needs

. From the most delicate cleaning job to the toughest, Model Coverall Service has the right towel for the job. 
Professional maintenance from Model Coverall Service.

Model Coverall Service combines state-of-the-art laundry techniques and facilities with tried-and-tested expertise in cleanliness and textile care to bring you quality results for your handy cotton towels.
Make the Switch to Model Coverall Service
All it takes is one call. Contact us for high-quality cotton towels at 1(800) 968-6491 or get in touch with us here to get started.