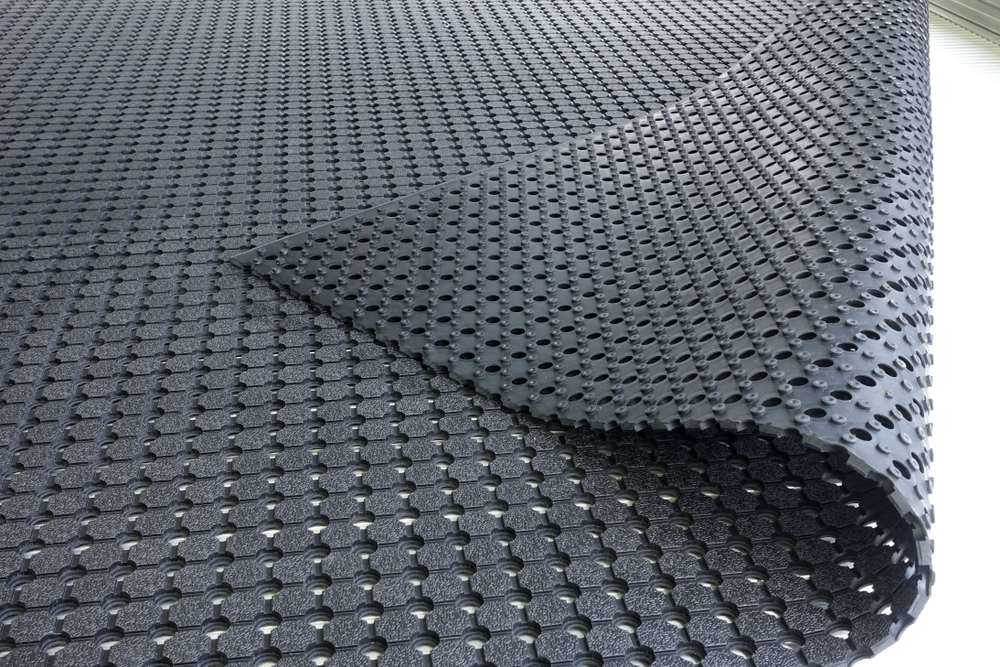 Comfort, hygiene, safety, and overall functionality come together in one, impressive package with comfort flow mats from Model Coverall Service!
Model Coverall supplies comfort flow mats and the high-quality mat care needed to maintain them.
Top-Notch Comfort Flow Mats for Your Business
As comfortable as they are functional, these mats lessen employee fatigue, and so improve productivity, saving money.
Anti-fatigue benefits.

Our comfort flow mats are made of a specialized high-density closed-cell material that reduce strain and fatigue in the lower extremities from long hours of standing on the job.

High traction.

Our floor mat selection puts a premium on safety. You can trust that these 100% nitrile rubber-backed floor mats can hold up in the traction department and minimize risks of slip and fall accidents. Beveled-edges provide a safe transition from floor to mat.

Ideal for wet environments.

Kitchens? Processing and manufacturing facilities? Moisture can't faze these hardy floor mats! Comfort flow mat design allows for proper irrigation and prevents water build-up, making them ideal for areas in your facility exposed to liquids.

Anti-microbial properties.

Wet areas make the perfect breeding ground for many pathogens like mold and bacteria. That is why our comfort flow mats are treated with antimicrobial properties to help prevent germs from thriving in your facility.

Professional maintenance by Model.

What can be better than getting high-quality floor mats for your facility? Easy, convenient, cost-efficient professional mat maintenance, of course! Model offers timely and effective cleaning for your floor mats.
The Importance of Maintenance
Getting the right floor mats for your business needs is only half the battle. Floor mats are only as good as their maintenance. That is why you need to get your floor mats from us!  Yes, you can vacuum and spray down and shake out your mats, but nothing cleans them as well as Models professional laundering service.
Model specializes in cleanliness. We bring dedication, skill, and technology to our commercial floor mat services. This means that your floor mats are not only clean, but that they stay safe and clean for a longer time, week after week.  Keep your employees and customers safe!.
Contact Model Coverall Service Today!
Get your comfort flow mats from Model. Call us at 1(800) 968-6491 to get started.