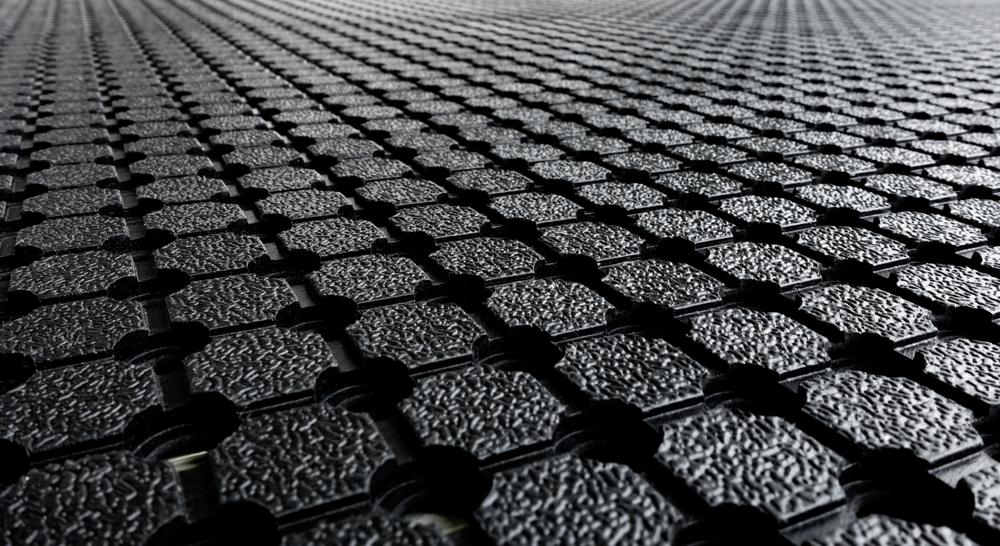 There's no reason to leave your floors dirty and unsafe for your workers. Make your workplace safer, cleaner, and more comfortable for your employees with anti-fatigue mats from Model Coverall Service!
Anti-fatigue mats are available both for lease and for rent. Here's what Model Coverall's mats can do for your business: 
Safety and Comfort: Anti-Fatigue Mats
Anti-fatigue matting is designed to meet every safety and comfort standard out there. The surface of our anti-fatigue floor mats is engineered to promote better circulation and weight distribution. As a result, employees experience significantly reduced strain in the lower back and legs. For workers who have to be on their feet for long periods, there are few more beneficial additions to the business. 
Research shows anti-fatigue mats also improve productivity in the workplace. By decreasing employee injury, discomfort, and absenteeism, the right matting not only encourages workflow, but improves job performance. 
But the benefits of the anti-fatigue matting does not stop there! They are also slip-resistant and treated to have antimicrobial properties. Increase defenses against slip and falls and bacterial contamination with anti-fatigue matting by Model Coverall.
Ideal for Many Commercial Applications
Safe, clean, and comfortable anti-fatigue matting is ideal for use in many different commercial situations. They increase the safety and comfort of a variety of places: 
Restaurant kitchens

Manufacturing plants

Automotive facilities

Medical facilities

Industrial facilities

Retail counters
High-Quality Product + High-Quality Service
Model Coverall will provide the best products and maintenance services for all anti-fatigue mats your business needs. We maintain the highest standards for our product selection and maintenance services. Each product that comes to your doorstep will be as clean as they are safe and reliable.
Contact Model Coverall Today!
If it's quality you're looking for, look no further than Model Coverall Services! Start today with a free quote or call us at 1(800) 968-6491 for a consultation.