REALLY SUPER ROUTE SALES REPS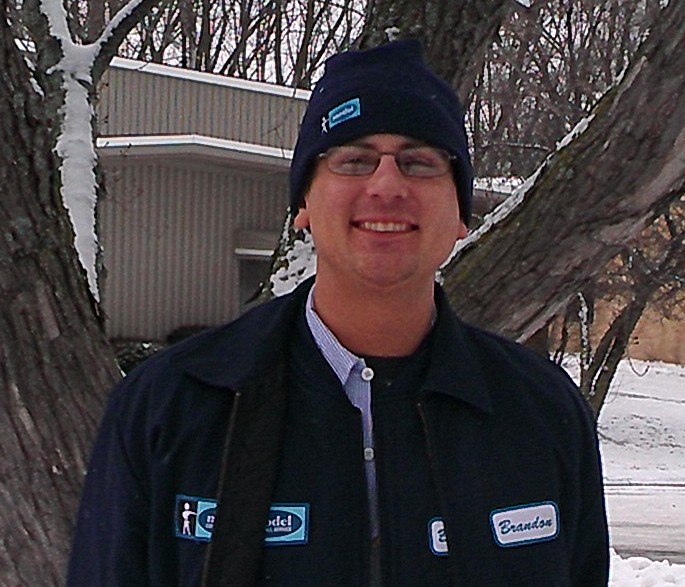 BRANDON ELLEN, RT53: When not devoting his time satisfying his customers for the last 6 years at Model, Brandon runs an eBay store selling items for himself and for other local Lansing businesses. His favorite pastimes are watching "almost all IMAX movies, TLC and ESPN," as well as playing sports, including basketball, football, golf, baseball, NASCAR, boxing, fishing, etc. Brandon earned an honors diploma from St. Charles High School, near Saginaw, MI, and continues to maintain an honors GPA at Delta College in Computer Science and Business Administration. His greatest wish is for more donations to cancer research. His proudest moment was: "Being able to take care of my grandmother when she was ill. I remember her doing the same for me when I was younger."
"Brandon is very kind, helpful, and courteous." – Beyer's Service Center of Saginaw, MI.
---
DON FRISKEY, RT 5: Before joining Model in 2000, Don worked at Bil-Mar Foods for 18 years but wanted to fulfill his desire to be more interactive with customers. "I like helping people, talking to them, making them happy. I make special deliveries and keep my customers properly stocked so they don't run out of anything and are getting their full money's worth. I've gone all the way back to Muskegon from Grand Rapids to get uniforms for a customer who forgot to bring in his dirties. I am proud when I see my customers satisfied." His greatest wish is for world peace, as well as being able to move up in his job and build his route. Don feels most rewarded when he goes home and sees his daughters. He also loves spending time out west, recalling, "When I was younger, I saw incredible sites like the Grand Canyon and Bryce Canyon, Zion National Park, and Mt. Rushmore."
---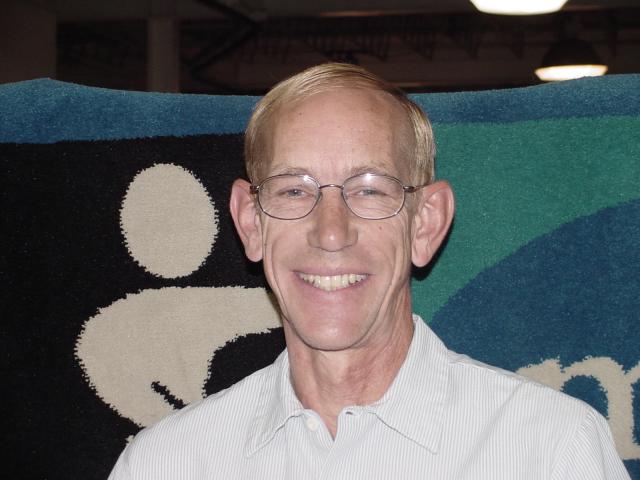 JIM LARSON, RT 12: "I give all my customers excellent service. I really like the variety of route work and the day-to-day contact with my customers. I am easy-going and get along with almost anyone." Before "finding this great opportunity at Model," Jim attended GRCC, Western Michigan University and the University of Michigan after graduating from Creston High School in 1968. Even today, Jim loves watching and going to the football games in Ann Arbor and other UofM athletics. His hobbies and interests include NASCAR, bowling, softball, volleyball, reading John Grisham and James Mitchner books or any book or movie about space exploration and adventure. Jim enjoys adventures of his own, including a wandering road trip through nine states with his wife. "I am so grateful we travel so well together." Jim desires that his children live a happy, healthy, successful life. "My children make me most proud."
"Jim is an excellent route person; prompt, reliable service is what you can expect." – Tinney Automotive of Greenville, MI.
---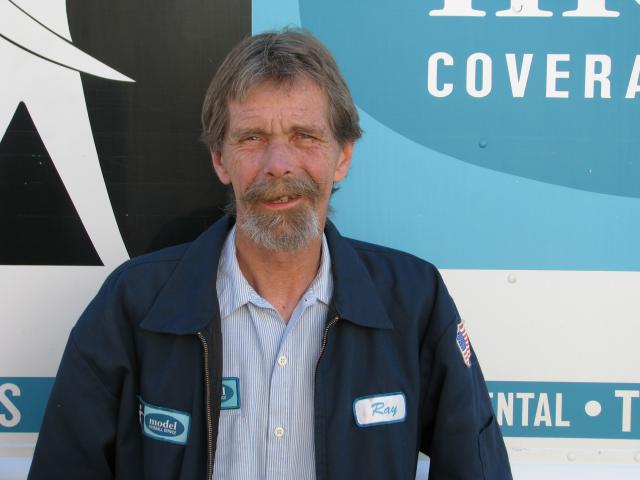 RAY CRAIG, RT 61:
"Sharing personal experiences with my customers, like my hobbies, interests, and vacations, helps me better understand and build confidence between my customers and myself. Building confidence builds business." Ray has been at Model for over four years but has been in the uniform rental industry for almost 30 years. Over time, Ray has continued to gain new-found knowledge. After graduating from Penn High School in Mishawka, Indiana, Ray owes the rest of his education to "life experiences and seasoned people." His biggest accomplishment is "seeing my kids born." Now he enjoys fishing with his boys, driving his 1949 Ford to car shows, gardening and traveling to places he's never been to before, especially when he gets to spend time with his family. "Every vacation moves us through history, nature and new experiences. We become closer as a family and we have packing and travel arrangements down to a science!"
"Ray is a great guy. Very nice, friendly, and happy." – Eagle Lake Marine, Edwardsburg, MI
"Ray Craig really goes above and beyond what our other delivery drivers do. We really appreciate how he goes out of his way to make sure our company is taken care of." – Michigan Heating & Air Conditioning
---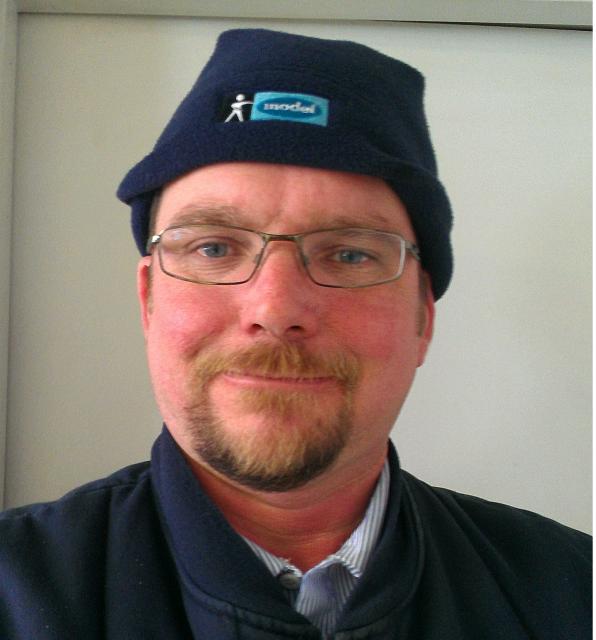 SCOTT MASCHKE, RT 40: After graduating from Walsh College, Scott worked in sales and service in the food and asphalt industries. Scott joined Model in 2009. His favorite part of the job is the great people, not just at Model, but the people of my "Route Family." "I have many great customers on my route that I look forward to seeing each week." Scott enjoys golfing, hunting, and fishing, but most of his free time is spent with his wife, Mary, attending and cheering their daughters, Annika and Kenzie's, many activities. Scott really looks forward to providing your company great service with a smile.
"Scott takes the time to update us on products and uniforms. He has suggestions that have benefited our business and in the long run saved us money." – Andersen Brothers of Blanchard, MI.
"Scott goes above and beyond to service our company. We look forward to seeing him each week." – Kieff's Roofing, Inc. of Stanton, MI.
---
STEVE BRADLEY, RT 4: "I like working at Model because of the people. I meet new customers all the time and enjoy getting to know a lot about them. Plus, that helps me know how to best keep them satisfied. Customers tell me that my extra efforts really deliver extra value to our service. Also I like the hours. I work hard every day, but I'm home at night and on weekends to be with my small children." Steve spent several years working as a hi-lo driver before coming to Model and prefers being out with customers. "I really feel like I am running my own business when I am servicing customers. I even deliver products after work if a customer really needs something right away." Steve earned a Caribbean cruise from Model and "had great fun and really had a chance to relax." Other than being proud of his hard work at Model, Steve is most proud of the birth of his two children. While he wishes for peace on earth and an early, wealthy retirement, Steve spends his free time watching football on TV and is a huge Lions fan. His favorite part of high school was being on the football team, and he continues to enjoy playing football and basketball.
"Steve is friendly and knowledgeable. Model and Steve especially continue to provide excellent service." – West Side Beer Distributing of Grand Rapids, MI.