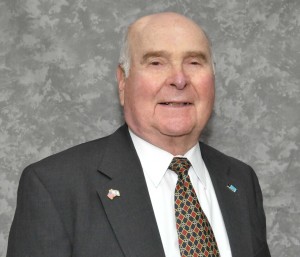 Jerry Subar, Chairman of the Board: (In Memorium 1929-2012)
"I've worked all my life in this business. After graduating from Central High School, The University of Michigan, and serving in the U.S. Army in Korea, I dedicated my career to providing our customers with the best value in the business." Jerry has served on dozens of industry and community boards and chaired several committees, including the Textile Rental Industry's International Trade Association, and has donated thousands of hours supporting Special Olympics, Sherriff's Honor Camp and many other local programs. Jerry and Judy Subar and Model have supported dozens of local charitable organizations and fund scholarships at several local universities.
---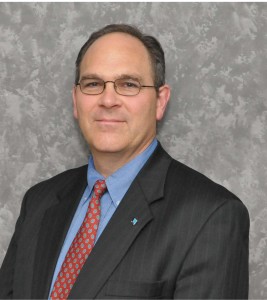 Jon Subar, President:
"My wife and I are proud caretakers of our family's business, and are thrilled that some of our five children are beginning to be involved in the business.  We dream is to see the fifth generation take over some day! Our goal has never been to be known as "the biggest", but to be known as 'the best', and as bringing many 'firsts' to our customers. Please call me anytime with your questions, comments or suggestions for improvement. To our customers, thank you for the gift of your loyalty. We will continue to work hard to earn it. To our employees, thank you for the gift of your dedication to our mission." Jon worked at Model while in high school and college, and worked in finance in Boston after graduating from The University of Michigan. He has been back at Model since 1986, and has "the best job in the world."
Email jons@modelcoverall.com or call Jon's cellphone anytime (616-291-0895).
---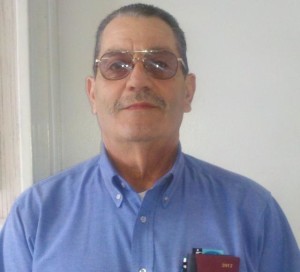 AJ Blonk, District Service Manager:
"My job as the Lansing Service Manager is very fulfilling and exciting. I love serving our customers and doing whatever it takes to meet their needs. I've been at Model for twelve years. I started in 2000 as RouteSales Rep. I quickly realized I love this business and worked hard to work my way up. In 2008, I became the Service Manager for the Lansing District." AJ is proud of his wife of 41 years, his grandchildren, and his 3,000,000 accident-free miles as an OTR truck driver. Go ahead, try to find someone with more passion than AJ! Email ajblonk@modelcoverall.com
---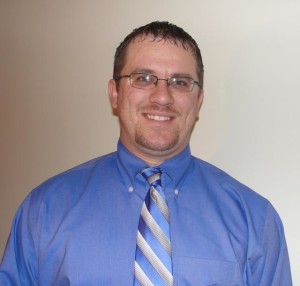 Derek Davis, South Bend District Service Manager:
I have been a life-long resident of the South Bend area. I am a devoted single father of two boys: Brenden and Ashton. I am driven in everything I do, from my family life, my racing career, to my passion for top-shelf customer service. I pride myself on making sure the customers and my employees get treated as I would expect to be treated. Happy customers and employees lead to long-term commitments to Model, and that leads to long-term stability of the branch. I am committed to ensure the South Bend location becomes one of the top branches in the organization by superior service, superior people, and superior products. Email ddavis@modelcoverall.com
---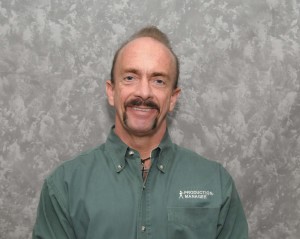 Tim Hinds, Production Manager:
"I've been with Model for over 28 years. I enjoy getting up and coming to work everyday to lead a dedicated team of employees through a successful day of production meeting the objective of servicing our customers with products that exceed their expectations. Doing that helps us fulfill Model's mission of building loyal relationships with our customers, employees, and community. My future goals are to continue to offer exceptional products and services to the community that promote the image, cleanliness, productivity, safety of our customers' workplace. After work I enjoy a vigorous workout of jogging, lifting, and exercise. I believe exercise is the key to a clear mind and healthy body creating a long life and a successful day at work. My evening hours are often consumed by the roar and thunder of playing my drums." email thinds@modelcoverall.com
---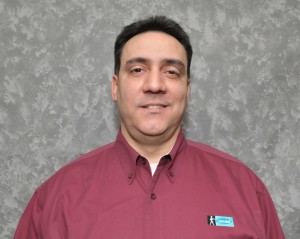 Ricardo Lastra, Asst. Production Manager and Safety Director:
Ricardo is a rated Chess Master, and was a chess instructor before coming to Grand Rapids from Cuba in 1995, following graduation from the University of Sports in Havana. Ricardo also studied Lean Manufacturing at the University of Michigan College of Engineering. His strong analytic thinking helps Model improve processes involving people and product. After working in the packaging and furniture industries with large, public companies, Ricardo appreciates the "family atmosphere and values" of Model. "We can strive for the best, while respecting our co-workers and our customers. This just wasn't the same at the larger companies." Ricardo wants new customers to know that he is committed to continuously improving quality, and improving efficiencies to keep our cost and prices as low as possible. "Gracias" for your business! Email rlastra@modelcoverall.com
---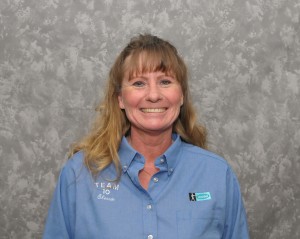 Sherrie Guthrie, Uniform Stockroom Manager:
"Hi, I'm Sherrie, Supervisor of our Uniform Stockroom Department. We handle all new orders for garments, both rental and purchase orders. We complete the order from start to finish. If the customer needs a size, color or style change we take care of those changes. We also are responsible for getting new accounts their first delivery of uniforms, as well as add men to existing accounts. We generate barcode ID labels to identify your garments, as well as making your call name tags and company emblems. We are enthusiastic about our work, and pride ourselves on accuracy. Most orders are completed within a week or less. I have been at Model for 2 years, and have 20 plus years experience in the rental laundry business." email sguthrie@modelcoverall.com
---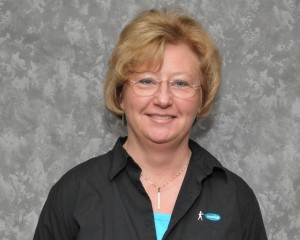 Roberta Wibalda, Manager of Accounting, Office, IT, and HR:
Roberta has been with Model for six years, and wears many hats. She is responsible for the day-to-day operation of the front office, keeping our employees happy with the timely processing of payroll and HR issues, our first contact when our computers have a mind of their own, and lastly, what she was originally hired to be…our controller. Roberta has been in accounting for over twenty-five years. Almost half of her career was with Eberhard Foods in Grand Rapids, in various roles. She has also held financial positions in the petroleum, floral, and computer training industries. Roberta is married, with a daughter in college in Chicago. In her free time she loves to knit, sew and scrapbook, and with her husband, Mike, enjoy their seven step-grandchildren. Roberta was a very active member of the Jenison Band Boosters, and has now become more active with fundraising and volunteering at her church. email rwibalda@modelcoverall.com
---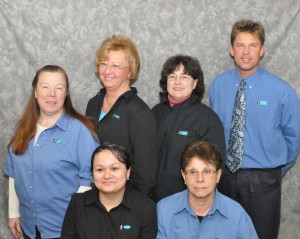 OFFICE STAFF: Vicky McCombs (30 yrs. Customer Service, Art Dept.);Roberta Wibalda (8 yrs Office Manager); Ginette Hendrickson (17 yrs. Customer Service, Accounts Payable); Kim Kaiser (1 year Accounts Receivable) Leonicia Rubio (5 yrs, Customer Service, Data Entry); Nick Davis (3 months. Data Entry,Customer Service)